The Foula Wool Experience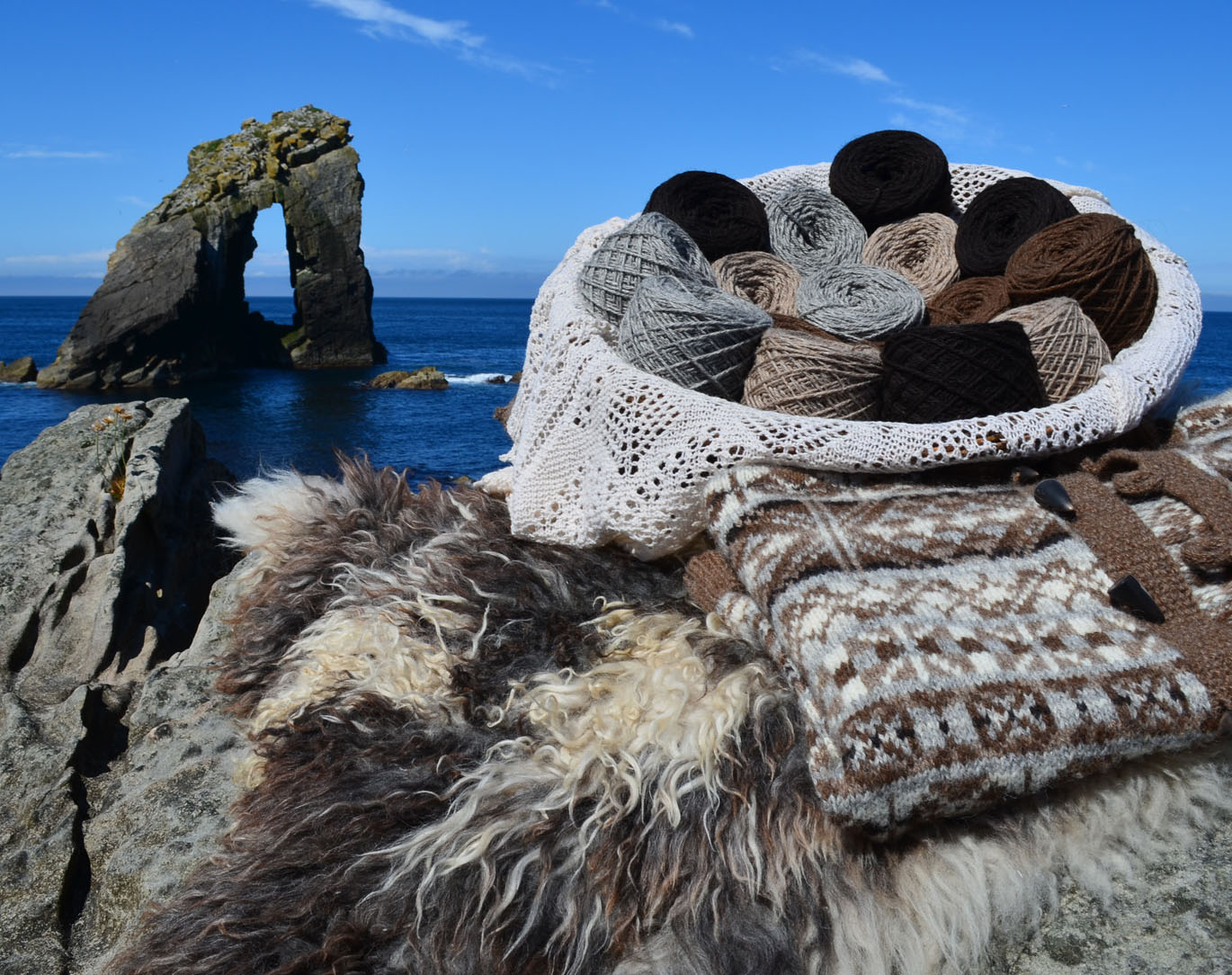 Located in the wild crofting landscape of the remote island of Foula, west of the Shetland Islands, Foula Wool is proud to bring you their very own range of naturally coloured knitting yarns exclusively spun from 100% Foula Sheep Wool. The island of Foula is fortunate to have maintained its own indigenous population of native Shetland Sheep in near isolation for as long as anyone can recall. This has resulted in a distinctive flock of naturally coloured sheep with their own unique visual identity, commonly referred to as "Foula Shetland Sheep" or simply Foula Sheep. The fleeces are hand sheared from these naturally coloured sheep and then professionally spun to produce a high quality Shetland knitting yarn with a strong softness and pronounced texture that is sure to inspire anyone with a love of pure wool and traditional British sheep. The Foula Wool naturally occurring colour range captures the real essence of a traditional Shetland knitting yarn making it a natural choice for anyone looking for a truly authentic Shetland knitting experience.
Please take a moment to look round our online Wool shop to see the range of Foula Wool Shetland knitting yarns and knitting kits we offer. These yarns are only available from our online Wool Shop, where you will buy your knitting yarn direct from the same crofters who spend their time out on the hill tending to the sheep. International orders are welcomed, so wherever you are in the world if your curious then we would love to send you some of our very special hand knitting yarns so you too can enjoy the Foula Wool experience.