Quality Knitting Yarn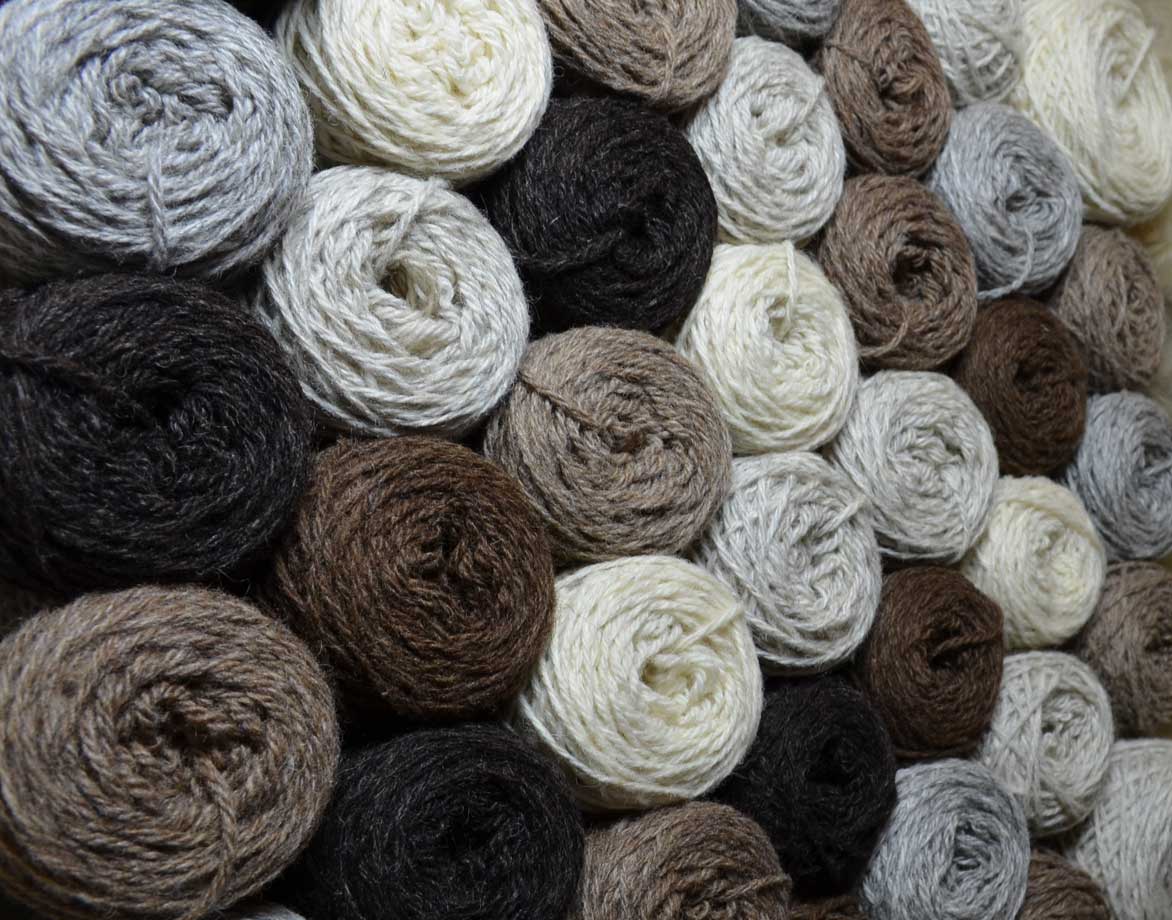 Shetland Wool is a high quality knitting yarn used by hand knitters and machine knitters around the world. Made famous in the 1700 as an alternative to imported Marino wool during the Anglo Spanish "Wool War", Shetland Wool is a much sought after and prized product, noted for its fine fibre quality and diverse natural colour palette.
The Shetland Islands have a long tradition of producing very high quality knitting yarn and very high quality knitted products. The Fair Isle knitting style was developed and made famous in Shetland, and is indeed named after the island of Fair Isle south of Shetland.
Two important factors have led Shetland Wool to become so closely associated with first class top quality knitting. Firstly, the undeniable quality of the wool that comes off the back of a Shetland Sheep, how else could these animals thrive with such enthusiasm in the most challenging of British climates. Secondly, the meticulous skills and ingenuity of the traditional Shetland Wool knitters who over generations developed a unique and much praised style of knitting that is now known the world over.
Shetland Wool has many properties that make it a fantastic choice for clothing. Indeed, companies spend millions trying to develop synthetic alternatives to the natural wool that has been used for generations. Chief among these properties are delightful warmth and unsurpassed natural ability to shed moisture that has allowed Shetland Wool to retain its traditional appeal. Such is the nature of Shetland Wool and the job that it must perform in its natural setting, it is no surprise to discover that simple evolution has provided us with such a wonderful natural product.
Foula Wool is the ultimate in traditional Shetland Wool, hand sheared from the back of Foula's own distinctive strain of Shetland Sheep by members of Britian's most remote crofting community. If you are looking for wool that has plenty of character, look no further - you have found it.