100% Foula Sheep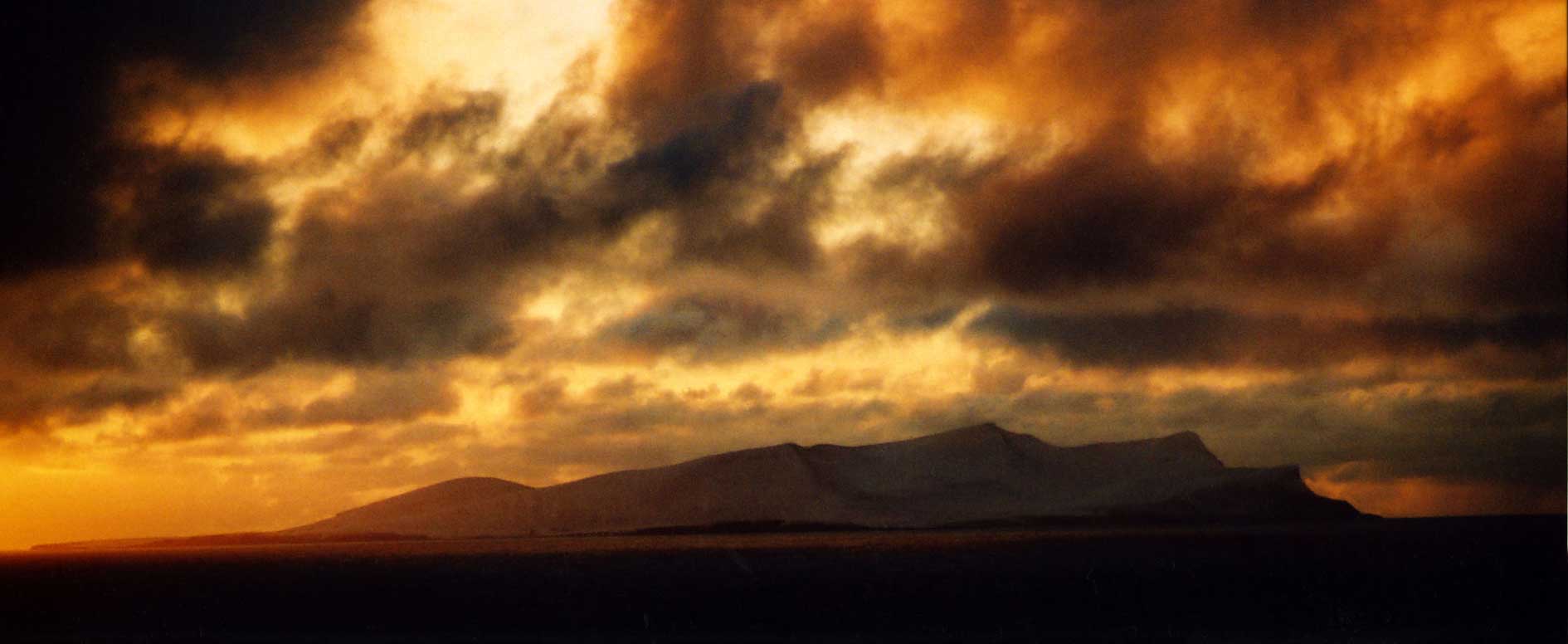 Foula is the most isolated inhabited island in Britain, its dramatic silhouette a visually distinctive and unique sight exuding charm 20 miles distant on the western horizon of the Shetland Islands. In times past this island stronghold was called Ulitma Thule, The Edge of the World, a training ground for would-be Viking princes and the last known refuge of the Old Norse language Norn.
Little wonder then, that Foula should also be home to a most traditional strain of the Shetland Sheep. Famed for their legendary fine wool qualities the Northern European short-tailed sheep derivate Shetland Sheep are much prized as the producers of world famous Shetland Wool, said to be so fine that a Shetland Wool shawl could be drawn through a ladies wedding ring with ease.
The passage of time has lead to an inevitable modernisation of the Shetland Sheep Flock. However due to it's extreme isolation and fiercely independent community spirit the island of Foula has been fortunate to retain an exceptionally traditional strain of Shetland Sheep, known locally as Foula Sheep.
The Foula Sheep is a hardy animal, naturally wind and water-tight to the extreme conditions that nature throws at inhabitants of this wild and rugged island. They retain all of their primitive survival instincts, to produce a sheep endowed with natural character galore. The Foula Sheep is certain to boast the most vivid palette of naturally occurring Shetland Wool on offer which is matched in equal quantities by a natural exuberance for living that makes them a joy to behold. Each one as unique as their windswept birthplace.